Michèle Bilodeau

Marketing & Client Experience Director
Surmesur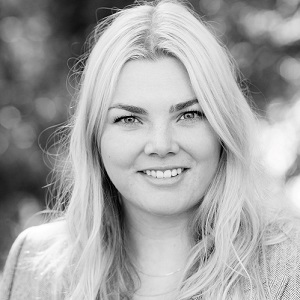 Michèle Bilodeau is an affiliate alumni of MIT Sloan School of Management. Michèle joined Surmesur in 2017 and quickly started refining the company's customer experience. Today, as Director of Marketing and Customer Experience, Michele focuses on continuously improving the customer experience for the company's 10 retail locations as well as the company's marketing strategy. In addition, the company's 10th anniversary marks a year of renewal for the Surmesur brand and many new challenges. She is looking to develop specific marketing strategies for the company's various distinctive markets and their target clientele in addition to introducing a new Surmesur brand.
Tony Cioffi

Senior Vice-President, Stores
Lowe's Canada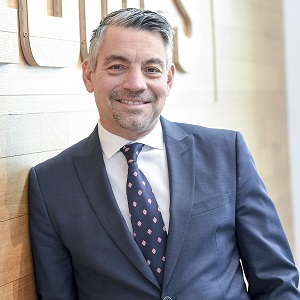 Tony Cioffi joined Lowe's Canada in September 2016 as Chief Financial Officer and Senior Vice-President, Administration. In January 2018, he was promoted to Executive Vice-President, taking on the additional responsibility of overseeing Real Estate and the network of RONA and Ace dealers for Lowe's Canada. In October 2019, he was appointed Interim President, a position he held until January 2020, and then was nominated Senior Vice-President, Stores, in May 2020. Before joining Lowe's Canada, Mr. Cioffi held the position of Chief Financial Officer at ADT Canada. He had previously been Vice-President, Finance and Administration and Vice-President, Operations at Bell Helicopter. From 1998 to 2012, Mr. Cioffi held positions of increasing responsibility at Reader's Digest Canada, including that of President and CEO from 2007 to 2012. He began his career at KPMG as Senior Manager. Mr. Cioffi holds a Bachelor of Science from Concordia University and a degree in Accounting from McGill University. He obtained his Chartered Professional Accountant (CPA) designation in 1994. Mr. Cioffi sat on the advisory committee of McGill University's School of Continuing Education from 2012 to 2016, and was a member of the YPO (Young Presidents Organization) from 2007 to 2012. He is involved with various causes dedicated to improving the well-being of children.
Ariane de Warren

Experiential Marketing Director, Donations and Sponsorships
SAQ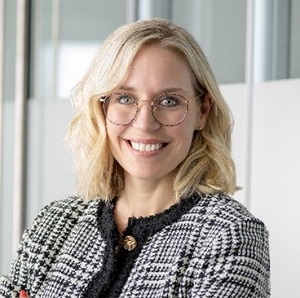 Connue pour sa solide expertise en marketing et son habileté à mettre en place des stratégies performantes, Ariane de Warren cumule vingt ans d'expérience en commerce de détail. Œuvrant à la SAQ depuis 2012, elle a notamment contribué au lancement du programme de personnalisation Inspire qui est un vecteur important de l'expérience client permettant ainsi de toujours raffiner les stratégies d'affaires grâce à la donnée. Possédant une réelle passion pour le client en constante évolution, elle s'assure de toujours le conserver au centre de ses décisions d'affaires afin d'élever l'expérience client. Leader rassembleuse et gestionnaire créative, Ariane est reconnue pour son énergie, son engagement et son approche humaine axée sur l'atteinte des objectifs d'affaires.
Nicolas Duvernois

President
Duvernois Inc.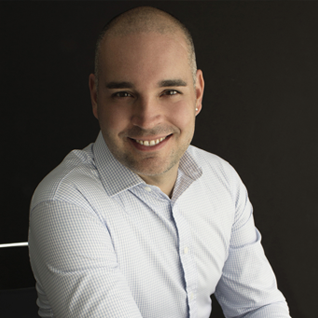 Entrepreneur at heart, Nicolas Duvernois has always had his head full of ideas. It was in 2006, while experiencing a catastrophic experience in business, he decided to found PUR Vodka. Knowing absolutely nothing about the field, it was by typing the word "vodka" into the Google search engine that it all began. In order to finance the whole thing, Nicolas was employed in a night hospital and developer of vodka by day for nearly 4 years. Today, Nicolas is the founding president of Duvernois Inc. , The largest independent producer of spirits in Canada. A visionary and creative leader, he is very involved in the community. With a bachelor's degree in Political Science from the University of Montreal, Nicolas also served on the Board of Directors of Investissement Québec. Nicolas is also the author of the three bestsellers"Entrepreneur in the Pure State","Longlive the crazy ideas! and "Successfultelecommuting," a featured columnist for The Business newspaper,an ideologue of the ADOPTE INC Movement. , speaker and Dragon in the popular radio show "Inthe Eye of theDragon"on Radio-Canada.
Judith Fetzer

President & Co-Founder
Cook it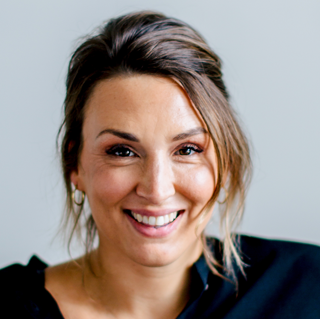 Judith Fetzer is the president and co-founder of Cook it, Canada's first ready-to-cook company dedicated to reducing the burden of meal planning and reducing food waste. A forerunner of a real digital revolution in the food industry, Judith created Cook it with the humble intention of changing people's lives. An ambitious entrepreneur, she now finds herself at the head of a Quebec company with more than 700 employees. Her unifying leadership enables her to lead several successful projects and encourage the next generation of women's entrepreneurs through numerous conferences and public appearances.
Jean-Michel Maltais

Senior Vice-President, Omni-Channel
New Look Vision Group






Jean-Michel Maltais is Senior Vice-President, Omnichannel, for New Look Vision Group. He is a seasoned executive with 25 years' experience in various engineering, strategy and marketing roles on the international business scene. A strong believer in putting the customer experience as the primary driver of technology decisions, Mr. Maltais is passionate about leading teams and companies through change with all the energy and conviction it requires. Before joining New Look Vision Group, Mr. Maltais has delivered successful digital transformations in several bluechip companies across different industries in both the B2B and B2C space, including O2 UK (cellular), kgb (consumer services), Pearson UK (education) and Travelport (travel). Mr. Maltais holds a bachelor's degree in Electrical and Computer Engineering from Université Laval, an MBA from Cranfield UK School of Management and a Postgraduate diploma in Marketing from the Chartered Institute of Marketing UK.
Lucie Mercier

eCommerce and Media Director
Yves Rocher Canada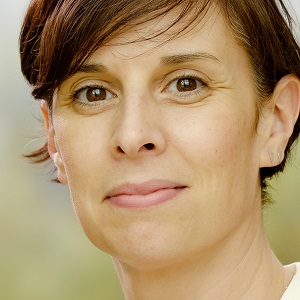 Alain Tadros

Vice President Marketing
Metro Inc.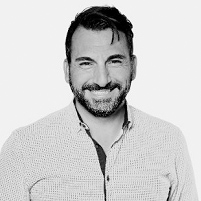 Sarah-Laura Wagner

eCommerce Manager
Nespresso Canada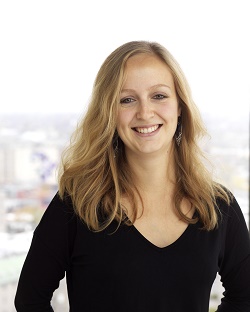 Jean-Francois Belleau

Director, Government Relations Quebec
Retail Council of Canada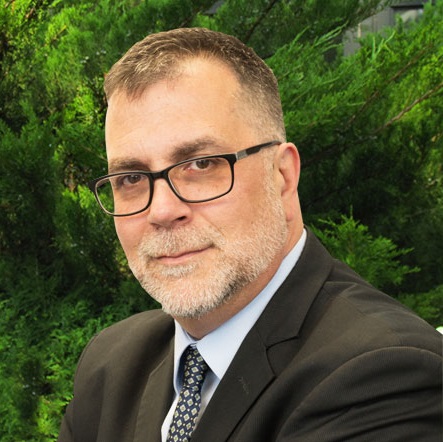 To be posted.
Christian Bourque

Executive Vice President and Senior Partner
Leger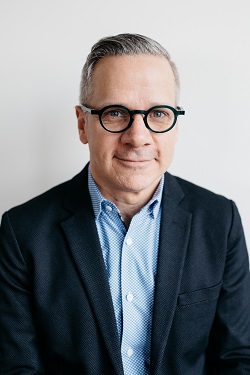 Christian has over 20 years of experience in the fields of public opinion and market research. Christian is Executive Vice-President at Leger and manages its Montreal research team. He is also a partner in the firm and acts as a senior consultant to the firm's major clients. As a spokesperson for the company, Christian is a political commentator for the CBC and consumer trends columnist on Radio-Canada. One of the many projects that Christian oversees is the Leger annual WOW Customer Experience Index which is an industry benchmark that provides amazing insights for Retailers. Christian still teaches research methodology at Université de Montréal
Carl Boutet

Chief Strategist
Studio RX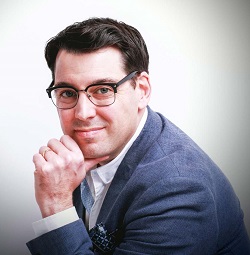 Carl is a Montreal based business strategist and executive advisor with over 25 years of hands-on operational, marketing, merchandising and retail executive experience. He has worked across a full array of retailer environments from the very large, such as 10 years with Costco Wholesale to working as a strategy consultant for a group of 800 independent retailers across Canada. As the founder of StudioRx, he advises retailers, business leaders, b2c solution providers, companies and researchers on how to tailor their solutions according to consumers' evolving needs and build effective commercial strategies. Recently named by Rethink Retail among the world's 100 top most influential retail thinkers , he's keynoted on major stages & screens around the world including NRF Big Show, ShopTalk, RCC STORE, Store of the Future (UK), ASEAN Retail Summit, Egyptian Retail Summit and Economic Forum of the Americas. He is a regular contributor to CBC/Radio-Canada, BNN Bloomberg TV, CBC News, Radio Canada Premiere and CTV News. He is currently completing his first book, The Great Acceleration: The Race to Retail Resilience. He holds an MBA from Queen's University and advises several startups, retail associations and innovation labs including the Retail Council of Canada, several start-ups and is the principal advisor for the Retail Innovation Lab at McGill University. He also is since August 2020, lead marketing instructor at the McGill University Executive Institute.
Philippe Cantin

Senior Director, Sustainability Innovation and Circular Economy
Retail Council of Canada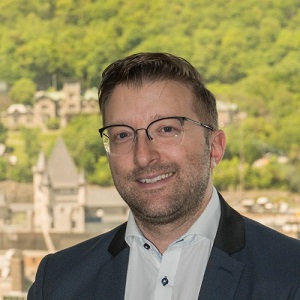 Charles De Brabant

Executive Director, Bensadoun School of Retail Management
McGill University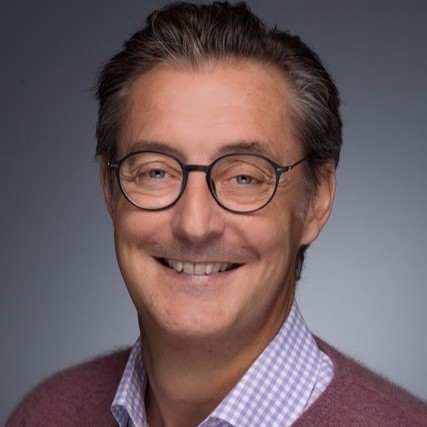 A nationally recognized leader in technology law, Charles brings deep understanding of disruptive technologies, providing practical advice to help clients fully exploit the promise of innovative solutions while managing risk. Charles is the co-leader of McCarthy Tétrault's Information Technology Law Group, which was selected as "Technology Law Firm of the Year" by Chamber's Canada in 2019. He is also co-leader of the firm's national Cybersecurity, Privacy and Data Protection Group and a member of the Financial Technology (FinTech) group. He was selected as Montreal "Information Technology Lawyer of the Year" in the 2020 Best Lawyers in Canada Guide. Charles' practice is focused on advising clients on their most complex commercial transactions involving IT outsourcing, systems integration, cloud, financial technologies, data security, data monetization, privacy, licensing, e-commerce and telecommunications. He is currently the President of the International Technology Lawyers Association and, in that role, he spearheaded the writing of the book "Responsible AI: A Global Policy Framework", published in May 2019.
Marc Fortin

President, Quebec
Retail Council of Canada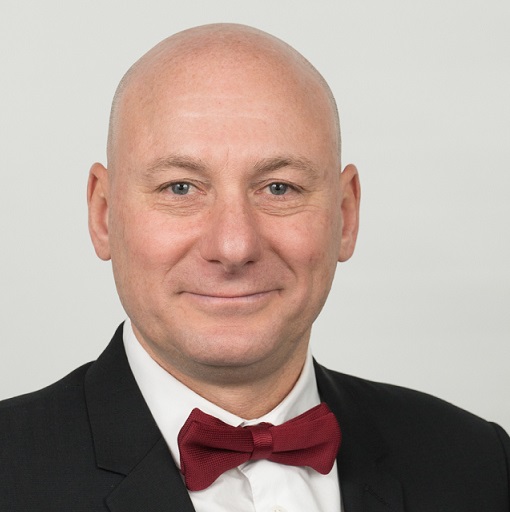 Marc Fortin, President of RCC Québec, has more than 30 years of experience in CPG companies in Sales, Marketing and strategic planning. Mr. Fortin also acted as a consultant in various industries through his consulting firm (StratMk), he was also President & CEO of the National Convenience Stores Distributors Association (NACDA) and President & CEO of Distribution Canada Inc. (DCI). Mr. Fortin also held numerous executive and senior management positions during his career with Molson-Coors, Kellogg's, Maple Leaf foods, Canada Bread and Borden-Catelli. He holds a bachelor degree in Marketing and Economics from the UdM (Université of Montréal).
Martin Foster

Vice President, Business Development
Predictive Success Corporation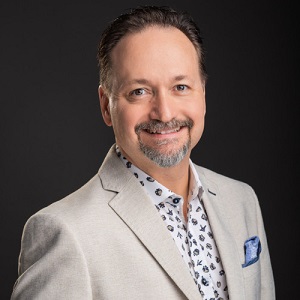 To be posted.
Jean-Philippe Gauthier

Head of Platforms & Digital Marketing Transformation, Americas Platform Solutions & Innovations
Google Canada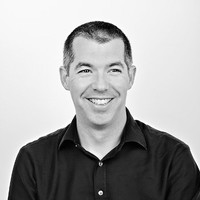 Jean-Philippe Gauthier is a member of Google's media platforms and solutions teams. Fascinated by technology, he developed his first piece of software on a Radio Shack TRS-80 at the age of eleven. He continues to explore the practical application of technology to help his partners in achieving their goals. His role at Google involves educating people about media solutions and platforms, enabling them to make good use of them, and inspiring them to create things that are out of the ordinary. Jean-Philippe received a Bachelor of Business Administration from Concordia University, and is a graduate of Northwestern University and MIT Sloan School of Management. He joined Google in 2014 after having held senior management positions at Mediative, StreamTheWorld, Lapresse.ca and Bell Canada.
Anne-Valerie Guidollet

Vice-President B2C Sales
Nespresso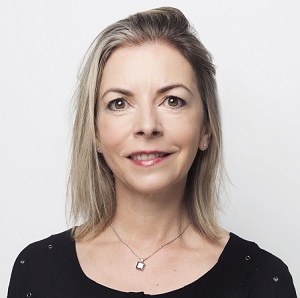 Anne-Valerie is the Vice-President of B2C at Nespresso Canada, responsible for the omni-channel business and the customer care center. Before joining Nespresso, she has followed an international career path, developing global brands and organizations at Procter & Gamble and L'Occitane en Provence. She is passionate about customer experience, digital transformation, ESG, and diversity & inclusion. She is a graduate of McGill University and HEC Paris.
Lucie Lecours

Minister Economic Affairs
Québec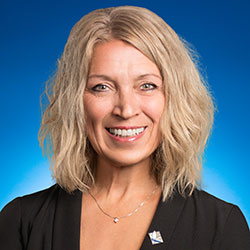 Gestionnaire possédant une solide expérience dans le domaine des médias traditionnels et web, Lucie Lecours a développé une grande expertise en marketing, développement des affaires, administration, et gestion de la rédaction et des ressources humaines. Au terme d'un diplôme d'études collégiales en lettres françaises, Lucie Lecours poursuit ses études en littérature française et québécoise à l'Université McGill. Pendant plus de douze ans, elle a occupé la chaise de journaliste pour TC Médias, puis elle a successivement été rédactrice en chef, directrice de l'information, directrice des ventes, éditrice, et directrice générale. Elle a également été actionnaire et vice-présidente d'une entreprise d'affichage numérique. Depuis 2016, elle occupe le poste de directrice générale de la Chambre de commerce et d'industrie Les Moulin. Fortement impliquée dans sa communauté, Mme Lecours a siégé à de nombreux conseils d'administration, dont celui de la Chambre de commerce de l'Est de Montréal, en plus d'avoir été conférencière, membre du cabinet de la collecte de fonds de Centraide Lanaudière et coordonnatrice du projet « Programme d'aide à la jeunesse », piloté par le Secrétariat à la jeunesse. Elle est présentement administratrice au sein du conseil d'administration de la Société de développement culturel de Terrebonne.
Francis Mailly

Director, Government Relations, Grocery Division
Retail Council of Canada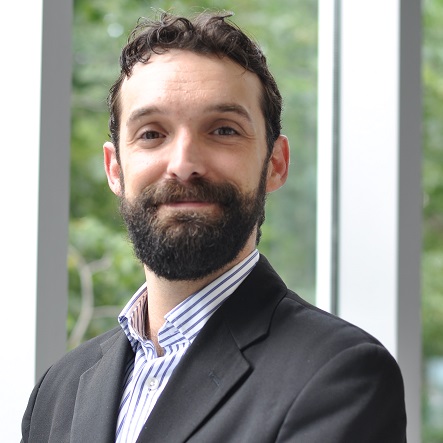 With more than a decade of experience in politics, public relations, communications and public affairs, Francis Mailly joined the RCC in 2019 as a government relations advisor, food division. His experiences in the House of Commons as Parliamentary aid and as Communication director and General manager of the Mouvement national des Québécois give him a thorough knowledge of Quebec and government apparatus. Entrepreneur at heart, Francis has also worked to start a business in the refrigeration sector, in addition to consultant roles. Francis holds an MBA from HEC Montréal, with honors, a post graduate degree in public relations and a bachelor's degree in political science (Laval University).
Caroline May Girard

Director, Human Resources
Setlawke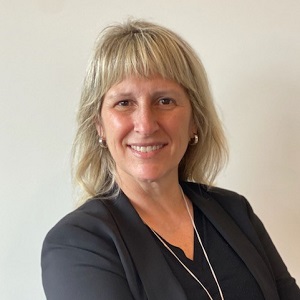 Francis Parisien

Vice President Eastern Canada
NielsenIQ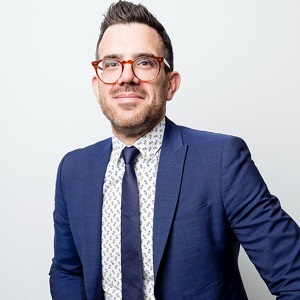 Marius Plourde

Director of operations
Surmesur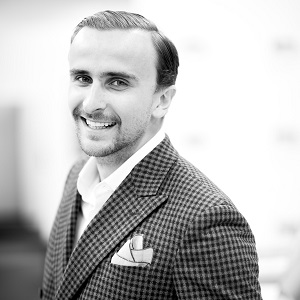 Marius Plourde is the Director of Operations at Surmesur, a custom menswear retail business that helps customers to look and feel their best selves by creating unique garments. Coming from the banking industry, he has been working with Surmesur for over 6 years to organize and structure the company as it grew. He graduated from the Université du Québec à Montréal (UQAM) in Business Administration with additional certificates in Marketing and Accounting. His main goals are to bring clarity, direction and support to the teams he works with and to improve sales, operations and behaviours of the business along the way.
Jean-Francois Prevost

President
Paxyl Solutions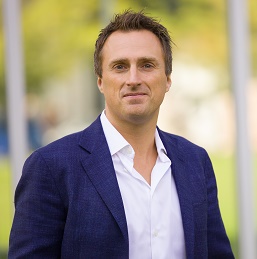 Visionary and fervent defender of an optimal customer experience, Jean-François acts as a strategic advisor to the clients of Paxyl Solutions. He made his debut in the field of telecommunications in 1997 and began his specialization in call center technologies in 1998. With his experience, he shares with business leaders the major trends and technological solutions available on the market.
Anais Trifiro

Director, Member Communities and Education
Retail Council of Canada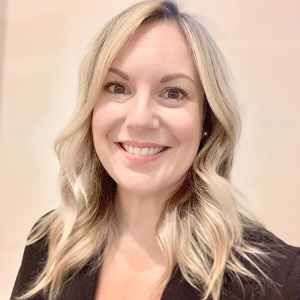 Anaïs Trifiro is RCC's Director of Member Communities and Education. Based out of our Montreal office, she supports our HR and Health & Safety Communities and oversees services, programs and tools offered to our members in these areas, across Canada. Anaïs has extensive HR experience in the retail industry and oversaw HR operations and strategies for North America and Europe for a large retailer for several years.